Objekt 34 von 40

Nächstes Objekt

Vorheriges Objekt

Zurück zur Übersicht
Spencerport: Cape Rate 6,9 % - Unity Hospital Outpatient MOB | Spencerport
Objekt-Nr.: USCO19279920
Adresse:
US-14559 Spencerport
Vermietbare Fläche ca.:
1 m²
Objektbeschreibung:
GIRE is pleased to offer for sale on an exclusive basis, Unity Health Hospital' s Outpatient Medical Office Building located in Spencerport, New York.

The single tenant net-leased property is tenanted by the Unity Hospital of Rochester, the parent company of the Joint Commission accredited and CVI Five-Star® rated non-profit hospital system. Unity' s reach is comprised of over 70 locations across Monroe County.

Residing on an approximate 2.9 acre parcel, the 20,851± square foot improved property was completed in 2010 on a Build-to-Suit basis for the hospital system. The Class A structure consists of a single-story, constructed of brick, with stone façades.

The property is subdivided into three separate procedural concentrations whereas each operates in complimentary function to one another. The specializations include; a clinical diagnostic laboratory; a primary care practice; and a 16 station hemodialysis and peritoneal dialysis treatment center.

The net lease commenced in February of 2010 on an initial 15 year term, with (3) 5-Year* options to renew. The lease is subject to rent escalations that range from 1% to 1.5% annually. Approximately 9.65 years remain on the initial lease term.

As a new owner, the landlord benefits from the tenant' s payment of cost associated with property taxes, insurance, utilities, capital expenditures, common area maintenance, snow removal, waste management, janitorial, and landscaping.

Offered at a 6.90% percent capitalization rate, the property provides for ease-of-management, with a tenant that exemplifies a reputation of consistency for both its patient base and its peers in the healthcare community.
Ausstattung:
Price:$8,393,290
Building Size:20,851 SF
Price/SF:$402.54
Property Type:Health Care
Property Sub-type:Acute Care Hospital
Additional Sub-types:Medical Office
Free Standing Bldg
Retail PadProperty Use Type:Net Lease Investment with10+ years left on lease
Cap Rate:6.90%
Building Class:ATenancy:Single
Year Built:2010
Lot Size:2.87 AC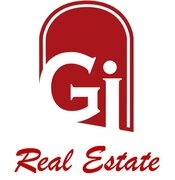 Gruber International Real Estate
Telefon:
+49/(0)6182-786375
Mobil:
0172-6103439

Zurück zur Übersicht